Groupe GUILLIN, a family business in constant motion
Since its creation in 1972, the Group has always been driven by the pioneering spirit that is its hallmark and which has forged it : as the European benchmark for food packaging, its ambition is to offer the market not only innovative and environmentally friendly products, but also to build a relationship of trust with its customers based on professionalism and impeccable service. Because customer satisfaction guides each of its decisions and directs each of its actions.
A leading group open to the world and anchored in its territories
The GUILLIN Group consists of 26 companies in Europe, production and marketing units present in 10 countries and products distributed in more than 70 : leader and close to the culture of its customers, it is both rooted in territories and open to the world and its differences.
Specialized by market and country, its companies have a perfect mastery of the entire industrial process and develop international commercial relationships that are as close as possible to the needs of customers and consumers: they can meet all expectations, with the best products and the best services, at the right time.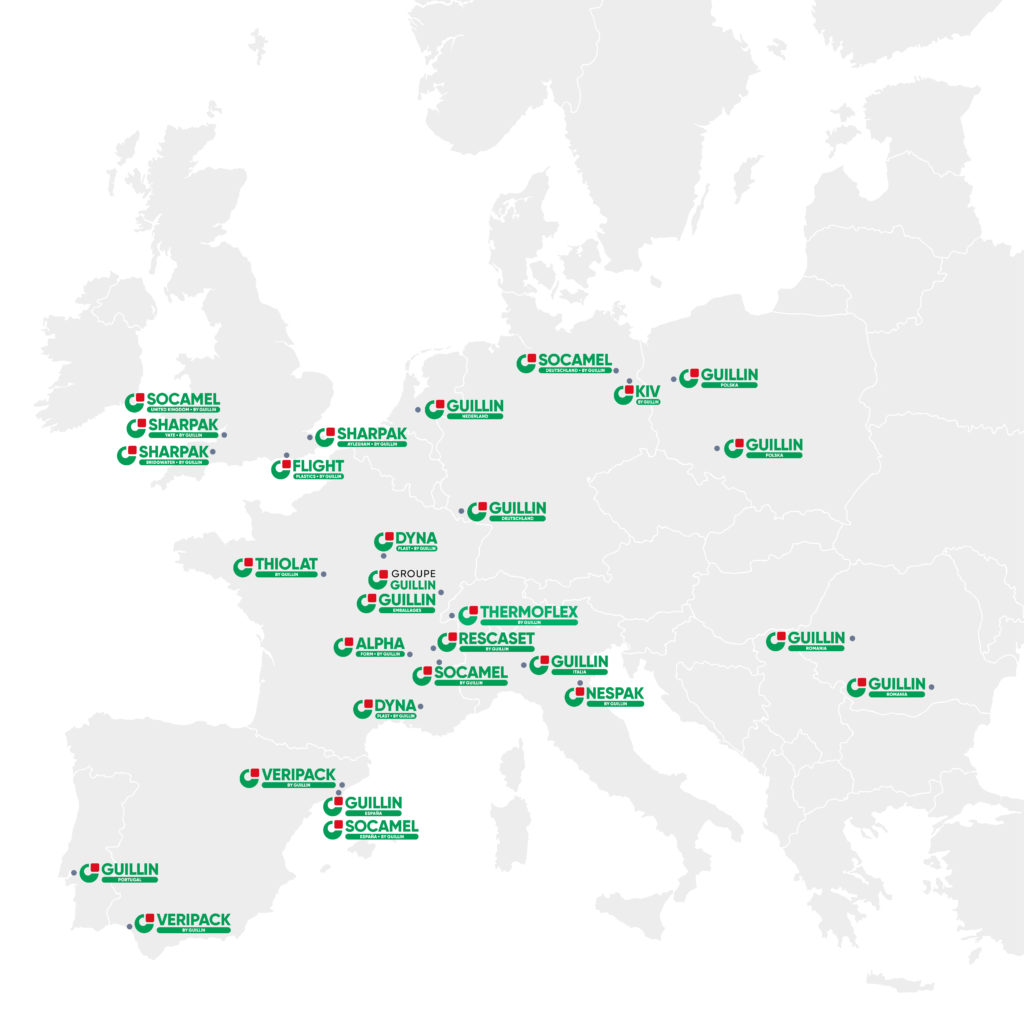 The group's mission: to protect your food
By creating food packaging solutions and associated equipment that are adapted, scalable and environmentally friendly.
"we protect your food"
Each product category (fresh, industrial, delicatessen) calls for adapted preservation and transport solutions: this is why the Group is constantly improving its packaging solutions and associated equipment by placing technological expertise at the service of ease of use and by placing listening to customers and consumers at the centre of its concerns, to transform their constraints into solutions.
To reconcile at all times the preservation of the environment and the protection of people, ensuring that the actions it undertakes in favour of one do not harm the other.
Several markets, the same business :
Design, manufacture and distribute innovative packaging and meal distribution solutions for :
For more information, please visit the GUILLIN Group website :